v. June 23, 2019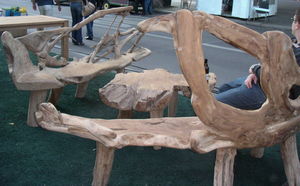 Recommended "best hosting company"?
The key information comes first. Decision help follows.
Please note the address of this current page.
In case of a planned order for hosting, please first return to this page. Review here all major aspects and possibly in the meantime added additional helpful information.
And then find more details, options, pricing and how to order:
Shared hosting
Professional sites for approximately US$ 7 to 12 per month, small business sites possible for US$ 4:
namecheap.com
Internet domains
(Domain registration): For approximately US$ 11 per year for most common domain types:
namecheap.com
The reasons for this recommendation are listed here below.
Please verify: The recommendation here above complies with all important aspects listed here below. Please come back and review the newest version of this text before placing your order.
"The best hosting company worldwide"?
There can not be any "totally best choice".
There can not be any "best hosting company worldwide". There can only be hosting companies which are among the best ones for many or most users and purposes.
The many comparison sites on the web for hosting and domains, like "the best 10 hosting companies", are mostly hidden promotion and hidden marketing for one or for several sites. Nearly all who recommend specific sites have some small financial interest for doing so. We do not claim to be an exception from this rule.
The selection criteria are essential.
The essential question is if the recommended hosting companies really merit to be described as the best choice for many or most purposes. This information pages lists here below the main aspects when selecting your lifetime partner for your lifetime site.
Why is this decision so important?
The selection of your hosting company should be done carefully. This is because it can be very difficult to move later active professional level sites like shops and blogs.
What is the best hosting method? Recommended: Shared hosting.
Shared hosting:
Your hosting account will typically be "shared hosting": Many sites share in a varying distribution the resources of a single powerful server.
Example: On one single server there might be 100 a bit active sites plus might be 800 nearly inactive sites.
If there are no special reasons for some other choice, this method of cheap shared hosting should be your choice. A major advantage of shared hosting is that single sites can benefit from the resources of a powerful server as long as most other sites are relatively inactive. This is the normal case as long as the hosting company does not place too many active sites on a same server.
Other still low-priced hosting methods:
Some a bit more expensive hosting concepts set relatively low absolute limits of available resources. This is a different approach. There should be no need to consider this for a beginner's first site. Later - when and if for a professional site possibly the concept of shared hosting has come to its limits - . then it might be suitable to move such a site to such hosting plans.
The prices for such hosting agreements vary due to the chosen resources volume. When looking up the links here above for shared hosting, you can also find offers for the most frequent other hosting concepts.
Sites with significant traffic
For professional advanced sites with significant traffic and / or major spike risks: Other service concepts might be the better choice. This is only said in order to be complete.
Your administration interface? Probably: cPanel.
Your administrator interface should normally be cPanel.
Your hosting account will benefit from a pre-installed administrator interface for you the site owner - hence a software package. Many or most major providers of shared hosting use cPanel (which requires servers using LINUX).
cPanel has so many features... If you did not yet use it, there is good reason to learn to use it.
cPanel is written in PERL, perhaps the best programming language concept for complex tasks: Simple to use, versatile, powerful, stable, fast.
cPanel permits a global move even of a complete and complex multi-site environment.
A less known significant advantage of cPanel is: You can move your entire site environment with one single procedure to other hosting companies. This might for example be for a customers hosting account comprising 10 domains, 2 shops and 2 blogs.
So if your current hosting company changes the business strategy and does not any more like customer sites like yours, you can leave without paying a fortune (in work hours) for manual re-implementation. You just have to find a new hosting company which offers support for such a re-implementation of complete sites.
More Information about control panels:
(if the links are on your computing device displayed on 2 linke, please merge them to a single line)
Detailed:
en.wikipedia.org/wiki/Comparison_of_web_hosting_control_panels
Even more detailed:
webhostingtalk.com/wiki/List_of_web_hosting_control_panels
"The best control panel is..." - various listed and commented:
tecmint.com/web-control-panels-to-manage-linux-servers/
What is the best pricing? Recommended: Approx. US$ 10 per month.
Typical: US$ 12 per month. Or only US$ 7? Or even less?
"Plans" for professional shared hosting cost typically approximately US$ 10 per month.
For most very simple information sites a choice for approximately US$ 4 might be sufficient.
But if you want to benefit from professional services and if money is not your major concern, you should better decide for a hosting category for approximately US$ 10 per month. If you want that your hosting company can finance a high quality support service then you should contribute in a fair manner. Typically a bit more expensive hosting agreements benefit from better hosting features and from better service.
If it is for your business: You should contribute in a fair manner to those who will supply the most important service for your site. There is some feature difference. You will state this difference when running your site during the next years. If you have decided in favor of a price level of approximately US$ 10 from a reliable hosting company, this would fit for most typical current and future small business purposes.
Comparison: Professional site administrators frequently privilege hosting companies which ask for far more, like approximately US$ 20 per month for shared hosting. So if you can get perfect quality for only US$ ~10 then there is no reason to hesitate.
Free site hosting: Not the best choice.
Offers for free sites (no fee to pay) have typically major set-backs. Therefore such services are not recommended here for your permanent site. But such services can be helpful for auxiliary functions.
Example: You might develop there with the mostly offered free site generator your own site prototype. By this first step it becomes easier and cheaper to order later external services for your true future site (web designers, software developers).
The major problem of web site developers is the significant discussion need with future site owners to understand their preferences. If the future site owner created first his own prototype, the discussion need reduces to a fraction.
There are good reasons to privilege the US.
(1) Competitive low pricing, high technology competence, friendly also to international customers, English language use.
(2) The US legislation and habits privileges freedom and privacy protection. - "There is no major difference left between modern countries, like the US and the European Union countries"-??? - Be sure, there are major differences, especially related to Internet activities.
A lot more could and should be said about these and similar aspects. This will perhaps in the future be done on a separate information page.
Comments about this page?
Please to: ok @ fin7.com