read this page in
50 other languages
Your donation 50 € for your desired topic.
Become a sponsor with 50 USD / EUR for a knowledge gift to all! The new text will then usually be available on this site - for free to all.
You can choose:
(1) Either an extension
for one of the already available texts and topics;
(2) ... or a first text about a topic
in the list on this page, if not already published;
(3) ... or another topic of your choice.
For this, it is best to agree on the feasibility before paying in: ok @ uno7.com
»
Sponsoring of a topic? 50 / 100 USD
(MC:)
PPE-DONSUB-EN
EN
!DE!
FR
It is sufficient to note what is desired when paying.
(Code:)
EBB-JJA-TRANS-SVC
SERVICE-EXPERT: Short expertises:
US$ 240, EUR 200. Expertise service: Details and order:
http://uno7.org/pen/ppe-expr2-de.htm
SERVICE-CONSULT: Then on request consultant service:
US$ 100...1200, EUR 100...1000. Consultant service: Details and order:
http://uno7.org/pen/ppe-cons9-de.htm
Contact and orders:

ok @ uno7.org
Free more detailed information. Please note as subject:
EBB-JJA-TRANS-SER
Perhaps also some information about you (not an obligation): Website? Address? Landline phone?
Please mention the inquired information in your email. In short, very briefly, quickly, easily.
Reserve addresses:
(helpful if network problems)
ok @ infos7.org --- ok @ uno7.com
Contact for:
(1) investors - (2) donations
(Code:) EBB-JJA-TRANS-INV
Address of the current page:
►
aha7.com/ppp-en/ebb-jja-trans-en.htm
contact
English:
nospam @ prof7.com
Deutsch (German):
nospam @ aha7.com
Französisch (French) :
nospam @ aaazzz.com
Espagnol (Spanissh) :
nospam @ infos7.org
(Russian, Chinese, Brazilian:
Please use the English language.)
Your message should normally include:
Full(!) name, street address,
telephone (landline, not mobile phone).
(1) Investment: Appreciated contacts:
► institutional investors; (10 000++)
► professional technology investors;
► individuals (intenions to clarify). (1000++)
(2) Donations, sponsoring, subsidies:
Amounts from 500 US$ / EUR: In this case the intended purpose should be agreed in advance.
OMNI-TRANS (or ,,Hyper-Blabla'') for omni-language foreign language translation


_2_

" EBB-JJA-TRANS "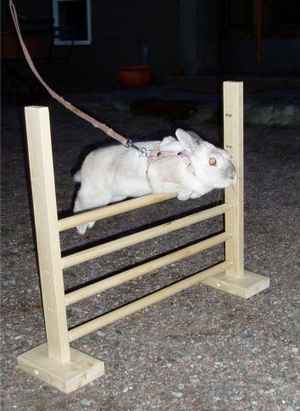 The reactivation of this past project is possible.



This is not a project for rapid success. The first version might be available within 12 months. Several years will be needed for relative completion.

THE PROBLEM:
The quality of foreing language translation did not much improve from 1960 until 2005. The software systems were based an grammar, not on language constructs. - Since 2005 rapid improvement has been obtained. On the other hand: Basic limitations of these improved concepts can already be analyzed.
Current prevailing concepts for machine translation are based on correlation statistics (with some refinement).
This enables to obtain automatic language translation for many language pairs with a reasonable effort. This is the prevailing method since approximately 2005.
This method of the statistical approach has been studied here. The opinion is that this method can never reach a quality level close to perfection.
The quality level is high (but not yet tolerable) between English and French. The research workers apparently mostly knew these two languages. Apparently some refinement was added for the French language. This refinement was apparently based on lingustics, not on statistics.
The quality level is also possibly high related to languages with a basic structure similar to the English language. This is perhaps the case for the Chinese language.
The quality level is low for languages for which the statistical method is not sufficient. The translation quality is still too low for the German language. The translation errors are mostly the evident result of the statistical method. Improvement would require to add linguistics. Read here below why linguistics will also not obtain perfection.
Probably the quality level is low for all languages which are a natural melting pot and synthesis of various very similar regional languages. Therefore the quality level of the statistical concept will probably never be good enough for the Arabic language, the Russian language and the German language.
Such languages followed a natural evolution path. They are therefore full of irregularities. These languages are full of complex structures to express subtle aspects not by vocabulary but by structures. These languages are strongly related to the archetypes of the specific culture. They are full of ambiguities.
This problem type can probably not be mastered by correlation statistics and not by linguistics.
The past prevailing concepts for machine translation using linguistics.
The use of correlation statistics was and is a significant progress of efficient results. The past prevailing method (1960...2005) was based on grammar and vocabulary.
The managers and scientists thought that the research workers in the field of language would be the best choice for the development of software for language translation.
This is the same error like for past prevailing language teaching methods in schools. Scientists are good for science. This does not mean that the science of linguistics is helpful for the reality of teaching languages or for the reality of developing software.
The translation software based on linguistics was a significant progress, compared to the option to have nothing. The results are important and will be useful for all future software development in the field of linguistics.
The disadvantage is that the human language brain does not obey to the limited rule set of linguistics. Linguistics are useful to mirror structural features of language reality. They are nor sufficient to construct language reality.
The major disadvantage of language translation software based on linguistics is the lack of efficency. A significant human labor and financial investment was and is required for each language pair.
Language translation software of this type covered during half a century always only a small number of some most spoken or otherwise important languages. The quality progress during half a century was not extremely convincing.
There is no significant quality progress to obtain without a significant investment volume of human labor, hence of money. This is an approximation problem. On the road to perfect language translation, the next steps are always smaller and become more and more expensive. You will always run behind the carrot and you will never have a chance to grasp it.


Photo: how to master language barriers.
(© Ohto Kokko, Finland, GNU Free Doc.Lic.v1.2++)

THE SOLUTION:
OMNI-TRANS tries to overcome the described shortcomings.
OMNI-TRANS included already in its first distributed version (1997) a totally different concept. The concept tries to be based on the mathematics of language. The concept tries to mirror the mathematics governing the human language brain. This is based on the opinion that some kind of complex mathematics is a built-in feature of the language brain.
The origin of this concept is the observation how native speakers learned their own language. Children learn certainly with methods which are not based on linguistics and not based on correlation statistics. The concepts of linguistics and of correlation statistics are only involved in some auxiliary role of a slave. The governing master concept is different. This governing master concept is what OMNI-TRANS tries to translate into software.
Here is no knowledge of any other product creation project for this kind of language translation. The approach is in fact of a high complexity degree.
OMNI-TRANS has been developed for auto-learning languages like a chield. It is working close to the human brain. The concept is based on idea processing in an idea network. Thinking is the master, like in the human brain. Language is the slave, like in the human brain. Linguistics and correlation statistics are involved but are not dominating the process.
A first version was in public distribution in France in 1997. It was withdrawn one month later from the market due to some external reasons. (In France, public adminstration is extremely hostile to innovative small businesses. The project will never again be exposed to the risks of this hostile environment.)
Since then, the project was suspended, due to the evident progress of other projects. During these years, the opinion was that these other concepts would be similar to that of OMNI-TRANS. A more detailed analysis of other concepts was done for the first time in early 2011. The result is listed here above. It means that there is still the need for something like OMNI-TRANS. Something like the OMNI-TRANS concept is perhaps the only way to obtain one day a software for really perfect translation of spoken language.
The road will be long. In the long run, the project has to include content analysis in the background. This means some kind of "thinking". It would also require image-based environment analysis and sound-based analysis. See for these aspects other projects like the: "SPHINX Classificaction system" and "Encyclopedic approach to information access with included quality selection.". In addition, it would require an idea simulator working similar to the human brain. This last project with ongoing internal software development is at present not offered for investors. It is just research work and science. There is no way to earn money from it.
It is now necessary to compete with the increased quality competition obtained by software translated with correlation statistics. A significant initial investment is therefore now required.
This project is at present in preliminary examination by a possible investor. The reservation period is two months. As usual, most preliminary examinations do not result in an agreement.

FUNDING / REQUIRED:
Up to public availability: 2 million USD. - Participation: 10 (or more) % from this.
FINANCIAL OFFERS:
EBB-JJA-TRANS

Your msg.(with code above) to forwarder: ok @ fin7.com

(This is a module of a more comprehensive overall project. But it can also be financed independently and used.)
TRANSITOP Correction algorithm for software-based mistranslation


_3_

" EBB-JJA-TRANS "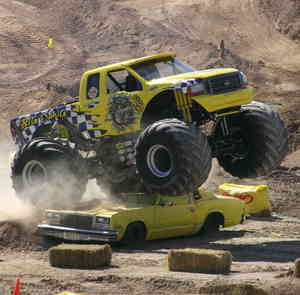 _________________


Photo: The monster truck (J.Powers 2004, Creat.Comm.Lic.2.0)

THE PROBLEM:
EXAMPLE:
On
prof7.com
/ start page, search for the title line: "AHA7 FIN MONSTER".
This is an attempt to create with software translation a multilingual encyclopedia of the vocabulary of the financial markets.
A basic linguistic problem is involved. The vocabulary for financial subjects has many ambiguities. This is frequent in all cultures and has complex reasons. - The question was, is there a way to detect the translation errors and to rectify them, all this by software?
INFORMATION:
INFORMATION:
_EN_ =in English language: prof7.com /
start page - headline: "AHA7 FIN MONSTER"
_DE_ =in German language: aha7.com
_FR_ =in French language: aaazzz.com

THE SOLUTION:
A suitable algorithm has been developed. It can detect faulty translations and can rectify them. (It has not yet been applied to the translations which are described here above.)

FUNDING / REQUIRED:
Required is patenting, then licensing. - Examples of the lucrative patentability of software algorithms: MP3, encryption, etc..
FINANCIAL OFFERS:
EBB-JJA-TRANS

Your msg.(with code above) to forwarder: ok @ fin7.com

(This is a module of a more comprehensive overall project. But it can also be financed independently and used.)