v. November 30, 2020
PSEUCALC - pseudo-calculation, science, mathematics


_1_

" EBB-KKY-PSEUC "
______________________

THE PROBLEM:
Photo:
"To be, or not to be: That is the question." - True statistics: To be - or not to be?
Excessive belief in numbers
and in financial scoring and in rating dominates today's world. It dominates the majority of journalism. The resulting tactical abuse is a logical consequence.
As soon as truths can be manipulated away with media-aid this is abused. Truth is manipulated using all variants of the art of pseudo-scientific pseudo proof:
Climate Hysteria (wrong predictions methods).
Financial crisis (wrong credit rating / scoring, excessive confidence in man-made balance sheets).
Country bankruptcies (incorrect assessment).
Collapse of the health insurance funds (overmedication by criteria error, manipulated efficacy evidence, etc.),
Public subsidy banks ask for detailed 5 year predictions of the future financial results. Such calculations are surrealistic phantasy products, not realistic business plans.
Credit-scoring based an average data, instead of factual analysis of the single case data of a specific applicant.
... and.. and ..




Photo:

By Toni_(f) Frissell (1907-1988): Fashion model underwater, Florida,1947; Libr.of Congr.
INFORMATION:
prof7.com
/ start page:
Headlines: --- "PSEUCALC"
--- "AHA7 STAT CONTROL"
--- "HUM7 Esoteric Info Center",
--- "CIV7 Archetypes".
_DE_ = German language: The same on aha7.com
_FR_ = French language: The same on aaazzz.com

THE SOLUTION:
Poly-Math (= pluri-disciplinary) instead of pseudo-Math (= zero-disciplinary):
Virtually all such distortions of truth are used for a dishonest financial interest.
This is usually accompanied by some criminal offense. This offense is typically only to bring into evidence by experts. Proof of the errors requires a profound knowledge of organizations, habits and legal instruments.
The involved criminal offense provides leverage to force the termination. This can be done in the form of financially lucrative legal procedings. The optimal form depends from the legislation in the specific country. In the US, it might be of financial interest to initiate a class action. In general and in all countries, for appropriate topics some kind of citizen action could be maintained on the Internet.

FUNDING / REQUIRED:
This is a topic with a scalable activity volume. Amounts of 5000 USD or more would already enable significant succes effects.
A prior choice of the preferred topics is possible and usual. Some Efforts can be included in order to force a return to the truth. These attempts might create significant financial results. The success probability can normally be evaluated before the funding agreement.
Only goals of general interest can get this support. This is not a service for the sole purpose of creating difficulties against competitors.
FINANCIAL OFFERS:
EBB-KKY-PSEUC

Your msg.(with code above) to forwarder: ok @ fin7.com

(This is a module of a more comprehensive overall project. But it can also be financed independently and used.)
"Two things are infinite: the universe and human stupidity; and I'm not sure about the the universe." (Albert Einstein, 1879-1955)

"I was brought up to believe that the only thing worth doing was to add to the sum of accurate information in the world." (Margaret Mead)
Contact for:
(1) investors - (2) donations
(Code:) EBB-KKY-PSEUC-INV
Address of the current page:
►
aha7.com/ppp-en/ebb-kky-pseuc-en.htm
contact
English:
nospam @ prof7.com
Deutsch (German):
nospam @ aha7.com
Französisch (French) :
nospam @ aaazzz.com
Espagnol (Spanissh) :
nospam @ infos7.org
(Russian, Chinese, Brazilian:
Please use the English language.)
Your message should normally include:
Full(!) name, street address,
telephone (landline, not mobile phone).
(1) Investment: Appreciated contacts:
► institutional investors; (10 000++)
► professional technology investors;
► individuals (intenions to clarify). (1000++)
(2) Donations, sponsoring, subsidies:
Amounts from 500 US$ / EUR: In this case the intended purpose should be agreed in advance.
QUALSEL - encyclopedic approach to information access with integrated quality selection.


_2_

" EBB-KKY-PSEUC "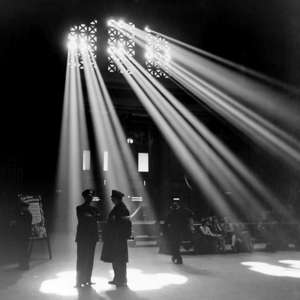 _________________________

THE PROBLEM:
Google, Wikipedia and others hide a basic problem - the problem how to retrieve top of top quality of information and services. The surprising statement has to be: With the increasing Internet information volume the access to quality has become more difficult. We are not before but already after the optimum of Internet Intelligence.
The top value information quality is progressely placed behind access barriers - e.g. data bases with user registration instead of standard HTML pages. - And with "everybody" publishing on the Web, a simple search mainly supplies low information quality.

THE SOLUTION:
Concepts have been developed to obtain quality selection by some encyclopedic approach. This would enable Internet search acces to documents of the highest quality. This could be realized in interaction with the more statistical results of major search engines.

FUNDING / REQUIRED:
Up to public availability: 80 000 USD. - Participation: 5 (or more) % from this.
FINANCIAL OFFERS:
EBB-KKY-PSEUC

Your msg.(with code above) to forwarder: ok @ fin7.com

(This is a module of a more comprehensive overall project. But it can also be financed independently and used.)


(Photo_011: 1943, Chicago Union Station (Illinois, USA). By Jack Delano (US Farm Secur.Admin. or Off.War Inform. dom.phot.units). - Libr.of Congress.)